A new GLO Discussion Paper established the importance of cultural attitudes in determination of the gender of top managers.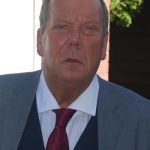 GLO Discussion Paper No. 1276, 2023

Too few women at the top of firms: Foreign ownership, gender segregation and cultural causes – Download PDF
by Khorana, Sangeeta & Webster, Allan
GLO Fellows Sangeeta Khorana & Allan Webster
Author Abstract: This study uses enterprise survey data from a sample of 26 countries to address the question "why are there too few women at the top of firms?". That is, it asks why the proportion of firms with females at the top is low in relation to the share of females in full-time employment. To reduce the risk of bias arising from a confounding variable the range of explanatory variables used was wide, including data at the level of the firm, sector and country. An important contribution to the analysis was made by the inclusion of national cultural attitudes. The most important findings of the enterprise level analysis were that foreign owned firms were statistically significantly less likely to employ a female top manager, that the pattern of female top managers by sector follows a wider pattern of gender segregation, and that national cultural attitudes are important in the determination of the gender of the top manager. Having established the importance of cultural attitudes in determination of the gender of top managers the study uses a second set of data to analyse national attitudes associated with hostility to female executives. Unsurprisingly this hostility to female executives is predominantly on the part of males rather than females but religion and a lack of education are important too. The paper contributes to the literature on gender in International Business and overlaps with the literature dealing with the need for affiliates to adjust to local culture.

Featured image: kelly-sikkema-unsplash
Journal of Population Economics (JOPE)
JOPE has CiteScore 9.2 (NEW – 2022, LINK) & Impact Factor 4.7 (2021, LINK)

JUST PUBLISHED
Vol. 36, Issue 3, July 2023: 26 articles on: Aspirations and preferences; Environment, Weather, Climate; Family; Fertility; Historical demography; Ageing, pensions, social security; Migration
https://link.springer.com/journal/148/volumes-and-issues/36-3

CALL FOR PAPERS
JOPE invites paper submissions for the following collections:
– Abortions
– Covid-19 and diseases
– Lifecycle fertility models
– Sexual and domestic violence
– Sexuality including LGBT issues
– Statistics & measurement of population economics
For more details and for examples of already published papers in these collections see:
https://glabor.org/collections-journal-of-population-economics-invites-paper-submissions-in-six-research-areas/
https://link.springer.com/journal/148/collections
JOPE Collections are a set of published papers on issues of significant relevance for the journal. Authors are continuously invited to submit their related work for evaluation stating their specific interest to contribute in the submission cover letter. JOPE Editors will treat those submissions with particular interest and speedy handling. Articles will be immediately published after final acceptance.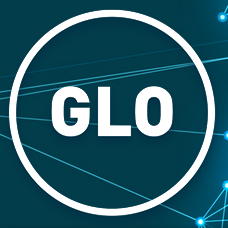 GLO Discussion Papers are research and policy papers of the GLO Network which are widely circulated to encourage discussion. Provided in cooperation with EconStor, a service of the ZBW – Leibniz Information Centre for Economics, GLO Discussion Papers are among others listed in RePEc (see IDEAS, EconPapers). Complete list of all GLO DPs – downloadable for free.
The Global Labor Organization (GLO) is an independent, non-partisan and non-governmental organization that functions as an international network and virtual platform to stimulate global research, debate and collaboration.
Ends;