The Global Labor Organization (GLO) is commited to evidence-based policy making and global exchange. GLO Fellow Peter Brandner and his independent group DIE WEIS[S]E WIRTSCHAFT has now provided the videos of a series of expert panel events summarizing the core policy areas (i) health, (ii) economics, (iii) education and (iv) migration and integration policy. A number of GLO Fellows including GLO President Klaus F. Zimmermann have participated in the analysis. The links to the information and the videos (all in German) are provided below. The videos are just freshly published.
Peter Brandner, Austrian Policy Advisor, University of Vienna and GLO
Die österreichische unabhängige Gruppe DIE WEIS[S]E WIRTSCHAFT macht komplexe Fragen im Sinne evidenzbasierter Politik transparent. Dem diente auch eine Veranstaltungsreihe zum Regierungsprogramm der neuen Österreichischen Regierung mit den Themenbereichen Gesundheit, Wirtschaft, Bildung und Migrations- und Integrationspolitik. Die Videos der Veranstaltungen liegen jetzt vor. Klaus F. Zimmermann, Präsident der Global Labor Organization (GLO), war an der Veranstaltung zur Migrations- und Integrationspolitik im Panel als Akteur beteiligt.
Im Regierungsprogramm 2017-2022 der neuen Österreichischen Regierung ist vieles bloß angedeutet, soll geprüft oder evaluiert werden. Aber auch konkrete Maßnahmen sind erkennbar. In der Veranstaltungsreihe
organisiert unter der Leitung von GLO Fellow Peter Brandner (Wien) durch
werden wesentliche Politikbereiche aus unterschiedlichen Perspektiven kritisch im Lichte evidenzbasierter Politik beleuchtet und diskutiert.
Jetzt wurde das Programm weitgehend durch Videos dokumentiert vorgelegt und auf der Website DIE WEIS[S]E WIRTSCHAFT verfügbar gemacht.
17. Jänner 2018
>> Gesundheitspolitik
Der Migrations- und Integrationspanel (von links): GLO Fellow Robert Holzmann, University of New South Wales (Sydney), Österreichische Akademie der Wissenschaften (Wien); Ursula Struppe, Dienststellenleiterin Integration und Diversität, Magistratsabteilung 17, Stadt Wien; Andreas Kresbach, Die Weis[s]e Wirtschaft; Klaus F. Zimmermann, Präsident Global Labor Organization (GLO) und Co-Direktor UNU-MERIT, Universität Maastricht; Roland Goiser, Stv. Direktor Österreichischer Integrationsfonds (ÖIF).
Literatur:
Zimmermann, Klaus F., Migrationspolitik im Mediensturm, Wirtschaftspolitische Blätter, 63 (2016), 497-508.
Zimmermann, Klaus F., Evidenzbasierte wissenschaftliche Politikberatung, Journal of Applied Social Science Studies, 134 (2014), 259-270.
Zimmermann, Klaus F., Lobbyisten der Wahrheit, Deutsche Universitätszeitung (DUZ), 3 (2015), 14-15.
Zimmermann, Klaus F., The Core of Global Scientific Policy Advice: op-ed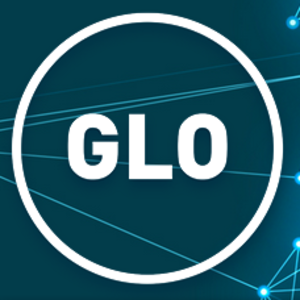 Ends;