The new European Union Commission under the leadership of Ursula von der Leyen started working on December 1, 2019 with the aim to re-vitalize Europe.
GLO Fellow Jo Ritzen is a Professorial Fellow of UNU-MERIT and its School of Governance. UNU-MERIT is a joint institute of the United Nations University (UNU) and Maastricht University. Ritzen is a former Minister of Education, Culture, and Science of the Netherlands, served in the Dutch Cabinet at the Maastricht Treaty, is a former Vice President of the World Bank and a former President of Maastricht University.
On December 3, Jo Ritzen presented his new book at the Campus Brussels of Maastricht University on the future of Europe: Una segunda oportunidad para Europa (A Second Chance for Europe) calls upon to rethink and reboot the European Union, obviously right in time for the fresh start of Europe, Ursula von der Leyen attempts to organize.
On this occasion, GLO President Klaus F. Zimmermann was visiting Brussels to prepare a European strategy for this organization. Zimmermann, Professor Emeritus of Bonn University, a Honorary Professor of Maastricht University and Co-Director of POP at UNU-MERIT, was also participating in the book launch; he was chairing the event and was moderating the respective policy panel.
The book was first introduced in Spanish by Salvador Pérez-Moreno, Professor of Economic Policy, University of Malaga, and discussed in Spanish by Javier López, Member of the European Parliament. Then Zimmermann moderated the panel discussion in English between Jo Ritzen, Salvador Pérez-Moreno and Javier López.
MORE DETAILS on the book. The video of this event is available HERE.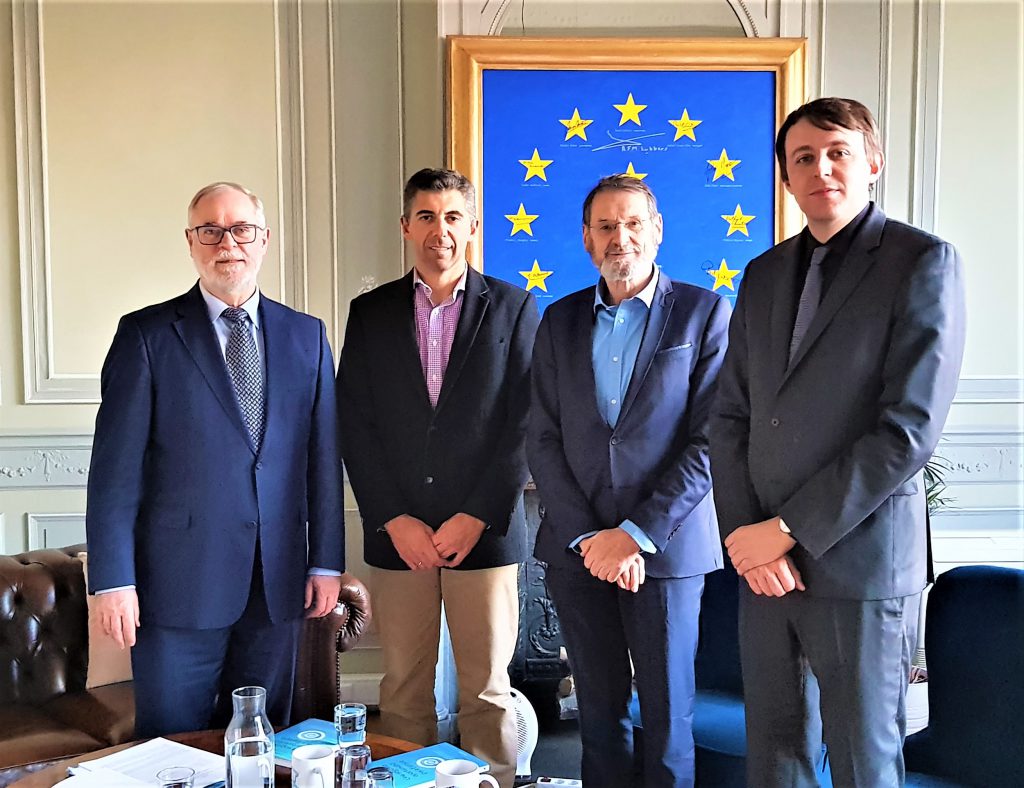 From the right: López, Ritzen, Pérez-Moreno and Zimmermann.
After a Christmas shopping tour on the Grand Place, he was visiting Bruegel, the economic think tank, to discuss research and policy projects with GLO Fellow Martin Kahanec. Kahanec, who is a Professor at the Central European University (CEU) in Vienna & Budapest and a Mercator Senior Visiting Fellow at Bruegel, acts also as the GLO Cluster Lead for EU Mobility.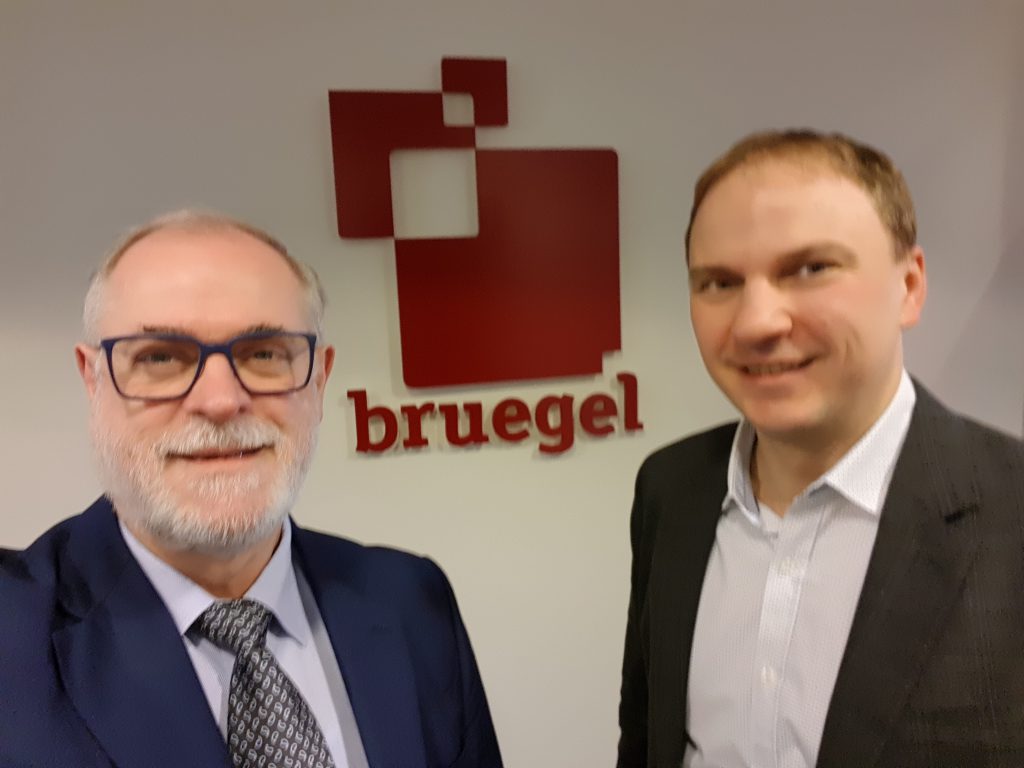 Ends;