The new GLO Discussion Paper finds that mobilizing rural women into self-help groups lead to a rise of self-employment and a crowd-out of casual work among the employed.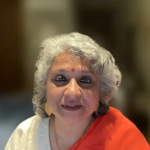 GLO Discussion Paper No. 1311, 2023

An Indian Enigma? Labour Market Impacts of the World's Largest Livelihoods Program – Download PDF
by Deshpande, Ashwini & Khanna, Shantanu & Walia, Daksh
GLO Fellow Ashwini Deshpande
Author Abstract: We examine the labour market impacts of the largest livelihoods programs in the world, India's Deendayal Antyodaya Yojana- National Rural Livelihoods Mission (DAY-NRLM). A key aspect of this program is to mobilize rural women into self-help groups (SHGs). We combine administrative data on SHG membership across districts in India with survey micro-data on labour force and employment outcomes of rural women between 2011 and 2019. Using a generalized difference-in-differences approach, we find that SHG membership is positively associated with labor force participation and employment of rural women. We also find evidence that SHG membership is associated with a shift towards self-employment and a crowd-out of casual work among the employed. Our supplementary analysis based on large primary survey data from Maharashtra allows us to examine the relationship between SHG membership and economic activity at the individual level. This confirms our main results of a positive association between SHG membership and economic activity. Further, we show that longer duration of SHG membership is associated with higher participation rates.
Journal of Population Economics (JOPE)
JOPE has CiteScore 9.2 (2022, LINK) & Impact Factor 6.1 (2022); 524 K Downloads (2022)

JUST PUBLISHED
Vol. 36, Issue 3, July 2023: 26 articles on: Aspirations and preferences; Environment, Weather, Climate; Family; Fertility; Historical demography; Ageing, pensions, social security; Migration
ONLINE FIRST: 26 articles forthcoming in Volume 36, Issue 4, 2023.

CALL FOR PAPERS
JOPE invites paper submissions for the following collections:
– Abortions
– Covid-19 and diseases
– Lifecycle fertility models
– Sexual and domestic violence
– Sexuality including LGBT issues
– Statistics & measurement of population economics
For more details and for examples of already published papers in these collections see:
https://glabor.org/collections-journal-of-population-economics-invites-paper-submissions-in-six-research-areas/
https://link.springer.com/journal/148/collections
JOPE Collections are a set of published papers on issues of significant relevance for the journal. Authors are continuously invited to submit their related work for evaluation stating their specific interest to contribute in the submission cover letter. JOPE Editors will treat those submissions with particular interest and speedy handling. Articles will be immediately published after final acceptance.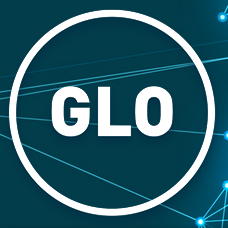 GLO Discussion Papers are research and policy papers of the GLO Network which are widely circulated to encourage discussion. Provided in cooperation with EconStor, a service of the ZBW – Leibniz Information Centre for Economics, GLO Discussion Papers are among others listed in RePEc (see IDEAS, EconPapers). Complete list of all GLO DPs – downloadable for free.
The Global Labor Organization (GLO) is an independent, non-partisan and non-governmental organization that functions as an international network and virtual platform to stimulate global research, debate and collaboration.
Ends;