The new GLO Discussion Paper finds that migrants in Italy are less likely in self-employment than natives.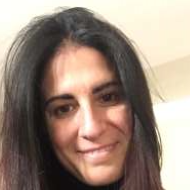 GLO Discussion Paper No. 1313, 2023
Is Self-Employment for Migrants? Evidence from Italy – Download PDF
by Brunetti, Marianna & Zaiceva, Anzelika
GLO Fellows Irene Brunetti & Anzelika Zaiceva
Author Abstract: Using a unique Italian dataset covering the period 2004-2020, we assess the immigrant-native gap in entrepreneurship and investigate channels behind it. The data allows us to account for many observable characteristics as well as for risk aversion, which is usually not observed, yet crucial for the self-employment decision. Unlike most of the existing empirical literature, we find that immigrants in Italy are less likely to be self-employed. The negative gap is confirmed when propensity score matching methodology is used. Heterogeneity analysis suggests that the negative gap is larger for men, for economic migrants and those coming from Sub-Saharan Africa, while it is not significant for mixed immigrant-native couples, for highly skilled, and for migrants from Asia and Oceania. The largest gap is found for those working in the agricultural sector. Regarding additional channels, we explore the role of access to credit, including the informal one, and whether migrants are credit constrained, as well as the importance of migrant networks, easiness of doing business, and expenditures on services for migrants. Despite finding significant correlations between self-employment and some of these factors, none of them seem to decrease the magnitude of the negative gap.

Featured image: joshua-hoehne-on-unsplash
Journal of Population Economics (JOPE)
JOPE (2022): CiteScore 9.2 (LINK) & Impact Factor 6.1; 524 K Downloads

JUST PUBLISHED
Vol. 36, Issue 3, July 2023: 26 articles on: Aspirations and preferences; Environment, Weather, Climate; Family; Fertility; Historical demography; Ageing, pensions, social security; Migration
ONLINE FIRST: 28 articles forthcoming in Volume 36, Issue 4, 2023.

CALL FOR PAPERS
JOPE invites paper submissions for the following collections:
– Abortions
– Covid-19 and diseases
– Lifecycle fertility models
– Sexual and domestic violence
– Sexuality including LGBT issues
– Statistics & measurement of population economics
For more details and for examples of already published papers in these collections see: 
https://glabor.org/collections-journal-of-population-economics-invites-paper-submissions-in-six-research-areas/
https://link.springer.com/journal/148/collections
JOPE Collections are a set of published papers on issues of significant relevance for the journal. Authors are continuously invited to submit their related work for evaluation stating their specific interest to contribute in the submission cover letter. JOPE Editors will treat those submissions with particular interest and speedy handling. Articles will be immediately published after final acceptance.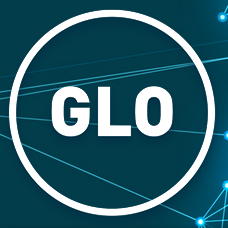 GLO Discussion Papers are research and policy papers of the GLO Network which are widely circulated to encourage discussion. Provided in cooperation with EconStor, a service of the ZBW – Leibniz Information Centre for Economics, GLO Discussion Papers are among others listed in RePEc (see IDEAS, EconPapers). Complete list of all GLO DPs – downloadable for free.
The Global Labor Organization (GLO) is an independent, non-partisan and non-governmental organization that functions as an international network and virtual platform to stimulate global research, debate and collaboration.
Ends;