A new GLO Discussion Paper shows that AI exposure has a positive impact on regional employment in Europe.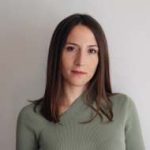 GLO Discussion Paper No. 1333, 2023
Artificial Intelligence and Employment: A Look into the Crystal Ball – Download PDF
by Guarascio, Dario & Reljic, Jelena & Stöllinger, Roman
GLO Fellow Dario Guarascio & GLO Affiliate Jelena Reljic
Author Abstract: This study provides evidence of the employment impact of AI exposure in European regions, addressing one of the many gaps in the emerging literature on AI's effects on employment in Europe. Building upon the occupation-based AI-exposure indicators proposed by Felten et al. (2018, 2019, 2021), which are mapped to the European occupational classification (ISCO), following Albanesi et al. (2023), we analyse the regional employment dynamics between 2011 and 2018. After controlling for a wide range of supply and demand factors, our findings indicate that, on average, AI exposure has a positive impact on regional employment. Put differently, European regions characterised by a relatively larger share of AI-exposed occupations display, all else being equal and once potential endogeneity concerns are mitigated, a more favourable employment tendency over the period 2011-2018. We also find evidence of a moderating effect of robot density on the AI-employment nexus, which however lacks a causal underpinning.

Featured image: Alex-Knight-on-Unsplash
Journal of Population Economics (JOPE)
JOPE (2022): CiteScore 9.2 (LINK) & Impact Factor 6.1; 524 K Downloads

JUST PUBLISHED
ONLINE FIRST: 32 articles forthcoming in Volume 36, Issue 4, 2023. Covered issues: Historical demography; fertility and marriage; migration and refugee issues; health, vaccinations, risky behaviors; education; retirement; gender issues and preferences

CALL FOR PAPERS
JOPE invites paper submissions for the following collections:
– Abortions
– Covid-19 and diseases
– Lifecycle fertility models
– Sexual and domestic violence
– Sexuality including LGBT issues
– Statistics & measurement of population economics
For more details and for examples of already published papers in these collections see:
https://glabor.org/collections-journal-of-population-economics-invites-paper-submissions-in-six-research-areas/
https://link.springer.com/journal/148/collections
JOPE Collections are a set of published papers on issues of significant relevance for the journal. Authors are continuously invited to submit their related work for evaluation stating their specific interest to contribute in the submission cover letter. JOPE Editors will treat those submissions with particular interest and speedy handling. Articles will be immediately published after final acceptance.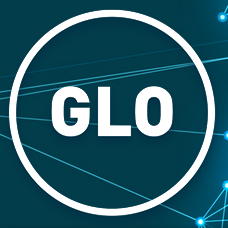 GLO Discussion Papers are research and policy papers of the GLO Network which are widely circulated to encourage discussion. Provided in cooperation with EconStor, a service of the ZBW – Leibniz Information Centre for Economics, GLO Discussion Papers are among others listed in RePEc (see IDEAS, EconPapers). Complete list of all GLO DPs – downloadable for free.
The Global Labor Organization (GLO) is an independent, non-partisan and non-governmental organization that functions as an international network and virtual platform to stimulate global research, debate and collaboration.
Ends;