A new GLO Discussion Paper suggests that U.S. immigration policy plays an important role in whether immigrants bring in a spouse. 
GLO Discussion Paper No. 1334, 2023
Finding Love Abroad: Who Marries a Migrant and What Do They Gain? – Download PDF
by Dziadula, Eva & Zavodny, Madeline
GLO Fellows Eva Dziadula & Madeline Zavodny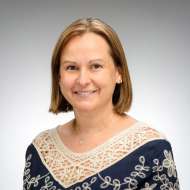 Author Abstract: This study explores the role of individual and local marriage market characteristics in whether recently wed U.S. residents "imported" a spouse instead of marrying someone already present in the country. Our findings indicate that U.S. natives and immigrants whose spouse is a "marriage migrant" (someone who arrived in the U.S. the same year as the marriage occurred) are positively selected along some dimensions but negatively along others. The results also suggest that U.S. immigration policy plays an important role in whether immigrants bring in a spouse. We further investigate the trade-offs in spouse characteristics associated with having a marriage-migrant spouse. There appear to be several advantages to marrying a migrant, including that marriage-migrant spouses tend to be relatively younger and less likely to have been previously married. Immigrants' gains to marrying a migrant are bigger among naturalized citizens, showcasing the desirability of someone who can easily sponsor a spouse for permanent residence.
Journal of Population Economics (JOPE)
JOPE (2022): CiteScore 9.2 (LINK) & Impact Factor 6.1; 524 K Downloads

JUST PUBLISHED
ONLINE FIRST: 32 articles forthcoming in Volume 36, Issue 4, 2023. Covered issues: Historical demography; fertility and marriage; migration and refugee issues; health, vaccinations, risky behaviors; education; retirement; gender issues and preferences

CALL FOR PAPERS
JOPE invites paper submissions for the following collections:
– Abortions
– Covid-19 and diseases
– Lifecycle fertility models
– Sexual and domestic violence
– Sexuality including LGBT issues
– Statistics & measurement of population economics
For more details and for examples of already published papers in these collections see:
https://glabor.org/collections-journal-of-population-economics-invites-paper-submissions-in-six-research-areas/
https://link.springer.com/journal/148/collections
JOPE Collections are a set of published papers on issues of significant relevance for the journal. Authors are continuously invited to submit their related work for evaluation stating their specific interest to contribute in the submission cover letter. JOPE Editors will treat those submissions with particular interest and speedy handling. Articles will be immediately published after final acceptance.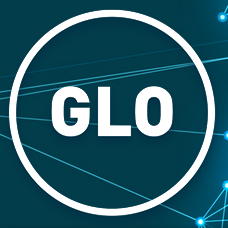 GLO Discussion Papers are research and policy papers of the GLO Network which are widely circulated to encourage discussion. Provided in cooperation with EconStor, a service of the ZBW – Leibniz Information Centre for Economics, GLO Discussion Papers are among others listed in RePEc (see IDEAS, EconPapers). Complete list of all GLO DPs – downloadable for free.
The Global Labor Organization (GLO) is an independent, non-partisan and non-governmental organization that functions as an international network and virtual platform to stimulate global research, debate and collaboration.
Ends;