A new GLO Discussion Paper shows that the learning loss during the Covid-19 lockdown was equal to more than one year of study.
GLO Discussion Paper No. 1206, 2022
Capturing the Educational and Economic Impacts of School Closures in Poland – Download PDF
by Gajderowicz, Tomasz & Jakubowski, Maciej & Patrinos, Harry Anthony & Wrona, Sylwia
GLO Fellow Harry Patrinos

Author Abstract: The effect of school closures in the spring of 2020 on the math, science, and reading skills of secondary school students in Poland is estimated. The COVID-19-induced school closures lasted 26 weeks in Poland, one of Europe's longest periods of shutdown. Comparison of the learning outcomes with pre- and post-COVID-19 samples shows that the learning loss was equal to more than one year of study. Assuming a 45-year working life of the total affected population, the economic loss in future student earnings may amount to 7.2 percent of Poland's gross domestic product.

Featured image: Adli-Wahid-on-Unsplash
PUBLISHED
Vol. 36, Issue 1, January 2023: Journal of Population Economics (JOPE) 16 articles. https://link.springer.com/journal/148/volumes-and-issues/36-1
Watch the videos of article presentations on December 1, 2022 during the GLO Global Conference 2022.

JOPE has CiteScore 6.5 (2021, LINK) & Impact Factor 4.7 (2021, LINK)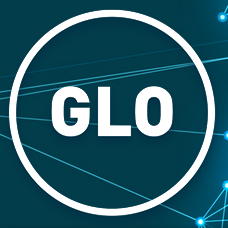 GLO Discussion Papers are research and policy papers of the GLO Network which are widely circulated to encourage discussion. Provided in cooperation with EconStor, a service of the ZBW – Leibniz Information Centre for Economics, GLO Discussion Papers are among others listed in RePEc (see IDEAS, EconPapers). Complete list of all GLO DPs – downloadable for free.
The Global Labor Organization (GLO) is an independent, non-partisan and non-governmental organization that functions as an international network and virtual platform to stimulate global research, debate and collaboration.
Ends;