A new GLO Discussion Paper using a cross-sectional sample of more than 21,000 European establishments finds that establishments with employee representation are more likely to utilize digital monitoring technologies than establishments without.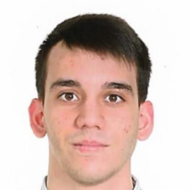 GLO Discussion Paper No. 1340, 2023
Contested Transparency: Digital Monitoring Technologies and Worker Voice – Download PDF
by Burdin, Gabriel & Dughera, Stefano & Landini, Fabio & Belloc, Filippo
GLO Fellows Gabriel Burdin, Fabio Landini & Ignacio Belloc
Author Abstract: Advances in artificial intelligence and data analytics have notably expanded employers' monitoring and surveillance capabilities, facilitating the accurate observability of work effort. There is an ongoing debate among academics and policymakers about the productivity and broader welfare implications of digital monitoring (DM) technologies. In this context, many countries confer information, consultation and codetermination rights to (ER) bodies on matters related to workplace organization and the introduction of new technologies, which could potentially discourage employers from making DM investments. Using a cross-sectional sample of more than 21000 European establishments, we find instead that establishments with ER are more likely to utilize DM technologies than establishments without ER. We also document a positive effect of ER on DM utilization in the context of a local-randomization regression discontinuity analysis that exploits size-contingent policy rules governing the operation of ER bodies in Europe. We rationalize this unexpected finding through the lens of a theoretical framework in which shared governance via ER create organizational safeguards that mitigate workers' negative responses to monitoring and undermines the disciplining effect of DM technologies.

Featured image: artificial-intelligence-Pixabay-e1612455547910
Journal of Population Economics (JOPE)
JOPE (2022): CiteScore 9.2 (LINK) & Impact Factor 6.1; 524 K Downloads

JUST PUBLISHED
ONLINE FIRST: 32 articles forthcoming in Volume 36, Issue 4, 2023. Covered issues: Historical demography; fertility and marriage; migration and refugee issues; health, vaccinations, risky behaviors; education; retirement; gender issues and preferences

CALL FOR PAPERS
JOPE invites paper submissions for the following collections:
– Abortions
– Covid-19 and diseases
– Lifecycle fertility models
– Sexual and domestic violence
– Sexuality including LGBT issues
– Statistics & measurement of population economics
For more details and for examples of already published papers in these collections see:
https://glabor.org/collections-journal-of-population-economics-invites-paper-submissions-in-six-research-areas/
https://link.springer.com/journal/148/collections
JOPE Collections are a set of published papers on issues of significant relevance for the journal. Authors are continuously invited to submit their related work for evaluation stating their specific interest to contribute in the submission cover letter. JOPE Editors will treat those submissions with particular interest and speedy handling. Articles will be immediately published after final acceptance.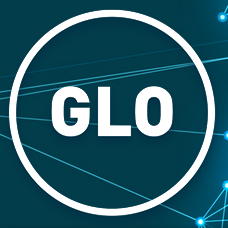 GLO Discussion Papers are research and policy papers of the GLO Network which are widely circulated to encourage discussion. Provided in cooperation with EconStor, a service of the ZBW – Leibniz Information Centre for Economics, GLO Discussion Papers are among others listed in RePEc (see IDEAS, EconPapers). Complete list of all GLO DPs – downloadable for free.
The Global Labor Organization (GLO) is an independent, non-partisan and non-governmental organization that functions as an international network and virtual platform to stimulate global research, debate and collaboration.
Ends;