Key findings of the two articles are:
Blanchflower provides global evidence that the U-shaped happiness-age curve is everywhere.
Blanchflower and Clark find that children may cause unhappiness because of challenging family finances.
Watch the GLO Virtual Seminar presentation of Danny Blanchflower on Despair, Unhappiness and Age explaining this work. Video of seminar. Report of the event.

The Global Labor Organization (GLO) is an independent, non-partisan and non-governmental organization that functions as an international network and virtual platform to stimulate global research, debate and collaboration supporting the Journal of Population Economics.
Featured image: Photo-by-Elijah-Hail-on-Unsplash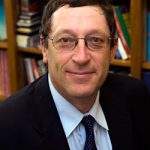 Happiness U-shaped Everywhere? Age and Subjective Well-being in 145 Countries
by Blanchflower, David G.
Published April 2021: Journal of Population Economics. Free Readlink. https://rdcu.be/b7kyO
GLO Fellow David G. Blanchflower & Research Director GLO
Author Abstract: A large empirical literature has debated the existence of a U-shaped happiness-age curve. This paper re-examines the relationship between various measures of well-being and age in 145 countries, including 109 developing countries, controlling for education and marital and labor force status, among others, on samples of individuals under the age of 70. The U-shape of the curve is forcefully confirmed, with an age minimum, or nadir, in midlife around age 50 in separate analyses for developing and advanced countries as well as for the continent of Africa. The happiness curve seems to be everywhere. While panel data are largely unavailable for this issue, and the findings using such data largely confirm the cross-section results, the paper discusses insights on why cohort effects do not drive the findings. I find the age of the minima has risen over time in Europe and the USA.

Children, Unhappiness and Family Finances

by Blanchflower, David G. & Clark, Andrew E.
Published April 2021: Journal of Population Economics. Free Readlink.
https://rdcu.be/b7Z4b
GLO Fellow Andrew E. Clark, Associate Editor of the Journal of Population Economics
Author Abstract: The common finding of a zero or negative correlation between the presence of children and parental well-being continues to generate research interest. We consider international data, including well over one million observations on Europeans from 11 years of Eurobarometer surveys. We first replicate this negative finding, both in the overall data and then for most different marital statuses. Children are expensive: controlling for financial difficulties turns our estimated child coefficients positive. We argue that difficulties paying the bills explain the pattern of existing results by parental education and income and by country income and social support. Last, we underline that not all children are the same, with stepchildren commonly having a more negative correlation with well-being than children from the current relationship.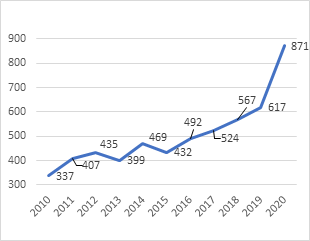 Journal of Population Economics
Access to the recently published Volume 34, Issue 2, April 2021.
Workshop presentation of key articles with full video.

LEAD ARTICLE OF ISSUE 2, 2021:
Measuring gender attitudes using list experiments
by M. Niaz Asadullah, Elisabetta De Cao, Fathema Zhura Khatoon, and Zahra Siddique
OPEN ACCESS: Free Readlink – Download PDF
Ends;