A new GLO Discussion Paper reviews theories and evidence to find that most identified discrimination relates to gender in comparison to race or ethnic group.
GLO Discussion Paper No. 1110, 2022
Earnings Discrimination in the Workplace – Download PDF
by Forth, John & Theodoropoulos, Nikolaos
GLO Fellow Nikolaos Theodoropoulos
Author Abstract: This paper provides an overview of theory and empirical evidence on earnings discrimination within the workplace. Earnings discrimination occurs when employees producing work of equal value are differentially remunerated because of their social group. The paper reviews theories of why employers may discriminate in this way. The paper then goes on to review research evidence on earnings discrimination as one source of earnings inequality within the workplace. The ability of empirical studies to identify discrimination is discussed, and evidence on the mechanisms through which discrimination may affect earnings is reviewed, covering observational and experimental studies. The research evidence is most plentiful in respect of discrimination by gender. Accordingly, much of the discussion focuses on the role of discrimination in driving a wedge between the wages of men and women. However, the paper also reviews evidence on earnings discrimination by race or ethnic group. It concludes with a discussion of policy responses.

Featured image: kelly-sikkema-unsplash
JUST PUBLISHED
Vol. 35, Issue 3, July 2022: Journal of Population Economics (JOPE): 15 articles
https://link.springer.com/journal/148/volumes-and-issues/35-3
Just released: CiteScore of JOPE moves up from 3.9 (2020) to 6.5 (2021)! LINK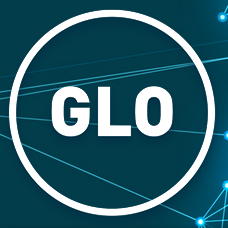 GLO Discussion Papers are research and policy papers of the GLO Network which are widely circulated to encourage discussion. Provided in cooperation with EconStor, a service of the ZBW – Leibniz Information Centre for Economics, GLO Discussion Papers are among others listed in RePEc (see IDEAS, EconPapers). Complete list of all GLO DPs – downloadable for free.
The Global Labor Organization (GLO) is an independent, non-partisan and non-governmental organization that functions as an international network and virtual platform to stimulate global research, debate and collaboration.
Ends;