A new GLO Discussion Paper reveals the determinants of child begging.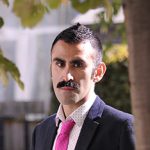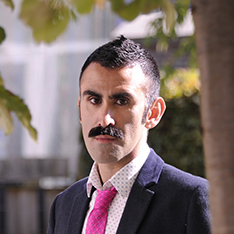 GLO Discussion Paper No. 1337, 2023
Forced Labor and Health-Related Outcomes. The Case of Beggar Children – Download PDF
by Drydakis, Nick
GLO Fellow Nick Drydakis
Author Abstract: The study aims to examine whether beggar children are victims of forced labor, as well as to identify the manifestations of forced labor in beggar children, and assess whether forced child begging relates to deteriorated health-related quality of life and mental health. The study focused on the capital city of Greece, Athens, where beggar children are not a hard-to-reach group. Cross-sectional data were collected in 2011, 2014, 2018 and 2022, with 127 beggar children taking part in the study. The study adopted the Anti-Slavery International research toolkit, which sets methodological guidelines on researching child begging. A scale was developed to quantify forced child begging based on the International Labour Organization's definition of forced labor. The study found that most beggar children were forced by others to beg, experienced threats of violence, physical and verbal harassment aimed at forcing them to beg, and difficulty in terms of being allowed by others to stop begging. It was found that forced child begging was positively associated with living with unknown people, hunger due to food unavailability the previous week, and negatively associated with native beggar children. It was discovered that forced child begging was negatively associated with health-related quality of life and mental health for beggar children. Child begging encompasses elements of coercion and the deprivation of human freedom. These factors collectively amount to instances of forced labor and/or modern slavery. Policies should ensure that beggar children are removed from harm's way, and that those forcing children to beg are brought to justice.

Featured image: Beth-Macdonald-unsplash
Journal of Population Economics (JOPE)
JOPE (2022): CiteScore 9.2 (LINK) & Impact Factor 6.1; 524 K Downloads

JUST PUBLISHED
ONLINE FIRST: 32 articles forthcoming in Volume 36, Issue 4, 2023. Covered issues: Historical demography; fertility and marriage; migration and refugee issues; health, vaccinations, risky behaviors; education; retirement; gender issues and preferences

CALL FOR PAPERS
JOPE invites paper submissions for the following collections:
– Abortions
– Covid-19 and diseases
– Lifecycle fertility models
– Sexual and domestic violence
– Sexuality including LGBT issues
– Statistics & measurement of population economics
For more details and for examples of already published papers in these collections see:
https://glabor.org/collections-journal-of-population-economics-invites-paper-submissions-in-six-research-areas/
https://link.springer.com/journal/148/collections
JOPE Collections are a set of published papers on issues of significant relevance for the journal. Authors are continuously invited to submit their related work for evaluation stating their specific interest to contribute in the submission cover letter. JOPE Editors will treat those submissions with particular interest and speedy handling. Articles will be immediately published after final acceptance.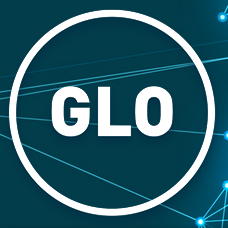 GLO Discussion Papers are research and policy papers of the GLO Network which are widely circulated to encourage discussion. Provided in cooperation with EconStor, a service of the ZBW – Leibniz Information Centre for Economics, GLO Discussion Papers are among others listed in RePEc (see IDEAS, EconPapers). Complete list of all GLO DPs – downloadable for free.
The Global Labor Organization (GLO) is an independent, non-partisan and non-governmental organization that functions as an international network and virtual platform to stimulate global research, debate and collaboration.
Ends;