A new GLO Discussion Paper finds for India that if the decision to use contraceptives is solely taken by the woman, she is at a significantly higher risk of physical, sexual and emotional domestic violence.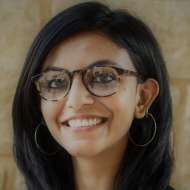 GLO Discussion Paper No. 1336, 2023
Power to choose? Examining the link between contraceptive use and domestic violence – Download PDF
by Ojha, Manini & Babbar, Karan
GLO Fellow Manini Ojha
Author Abstract: Contraception is a crucial tool that empowers women to control their bodily autonomy. Concurrently, violence against women remains a pressing public-health issue depleting women's autonomy. We establish a causal link between the decision to use contraception and the occurrence of intimate partner violence. Utilizing newly available nationally representative data for India, we use an instrumental variable approach to estimate our causal effects. Using exogenous variation in the cluster average of women's exposure to family planning messages via radio, we find that if the decision to use contraceptives is solely taken by the woman, she is at a significantly higher risk of physical, sexual and emotional domestic violence. We estimate bounds of our effects by assuming the IV to be plausibly exogenous where we relax the exogeneity condition. Our findings underscore the importance of reproductive health in initiatives that reduce domestic violence and targeted policies towards men's understanding of family planning.
Journal of Population Economics (JOPE)
JOPE (2022): CiteScore 9.2 (LINK) & Impact Factor 6.1; 524 K Downloads

JUST PUBLISHED
ONLINE FIRST: 32 articles forthcoming in Volume 36, Issue 4, 2023. Covered issues: Historical demography; fertility and marriage; migration and refugee issues; health, vaccinations, risky behaviors; education; retirement; gender issues and preferences

CALL FOR PAPERS
JOPE invites paper submissions for the following collections:
– Abortions
– Covid-19 and diseases
– Lifecycle fertility models
– Sexual and domestic violence
– Sexuality including LGBT issues
– Statistics & measurement of population economics
For more details and for examples of already published papers in these collections see:
https://glabor.org/collections-journal-of-population-economics-invites-paper-submissions-in-six-research-areas/
https://link.springer.com/journal/148/collections
JOPE Collections are a set of published papers on issues of significant relevance for the journal. Authors are continuously invited to submit their related work for evaluation stating their specific interest to contribute in the submission cover letter. JOPE Editors will treat those submissions with particular interest and speedy handling. Articles will be immediately published after final acceptance.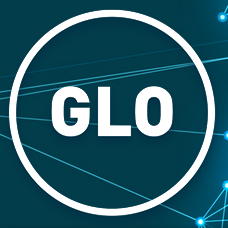 GLO Discussion Papers are research and policy papers of the GLO Network which are widely circulated to encourage discussion. Provided in cooperation with EconStor, a service of the ZBW – Leibniz Information Centre for Economics, GLO Discussion Papers are among others listed in RePEc (see IDEAS, EconPapers). Complete list of all GLO DPs – downloadable for free.
The Global Labor Organization (GLO) is an independent, non-partisan and non-governmental organization that functions as an international network and virtual platform to stimulate global research, debate and collaboration.
Ends;