A new GLO Discussion Paper finds that inequality of opportunity is positively associated with beliefs about the unfair distribution of outcomes like a successful life and finding a job.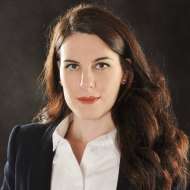 GLO Discussion Paper No. 1259, 2023
Inequality of opportunities and beliefs about economic outcomes in the Western Balkans – Download PDF
by Drishti, Elvisa & Mehmetaj, Nevila & Imami, Drini & Zhllima, Edvin
GLO Affiliate Elvisa Drishti
Author Abstract: An egalitarian society is one that incentivises individuals to use their resources in order to be improve their economic outcomes and achieve social integration. The objective of this paper is to analyse Inequality of Opportunity (IOp), a measure of deprivation which counts for differences in economic outcomes, as well as estimate its effects. The research findings show that IOp is positively associated with statements on beliefs about the unfair distribution of outcomes in the sense of a successful life and towards the most important factors of finding a job at present. On the other hand, higher levels institutional trust reverse the effect of IOp. There are additional positive impacts in terms of such beliefs for those whose access to primary goods is limited due to disfavourable initial conditions at birth (being born in a rural area and being a female),who perceive themselves as belonging to a lower social class and those who have had positive experiences from their interaction with institutions. Findings are especially important in the context of countries with weak institutions and democracy, such as the case of Western Balkans (focus of this paper) and urge for a strengthening of institutions which regulate and support the citizens' integration into society.
JUST PUBLISHED

Vol. 36, Issue 2, April 2023: Journal of Population Economics (JOPE) 16 articles.
https://link.springer.com/journal/148/volumes-and-issues/36-2
Papers will be presented at the online JOPE Spring Conference on April 27, 2023. Registration details.

Vol. 36, Issue 1, January 2023: Journal of Population Economics (JOPE) 16 articles. https://link.springer.com/journal/148/volumes-and-issues/36-1
Watch the videos of article presentations on December 1, 2022 during the GLO Global Conference 2022.

JOPE has CiteScore 6.5 (2021, LINK) & Impact Factor 4.7 (2021, LINK)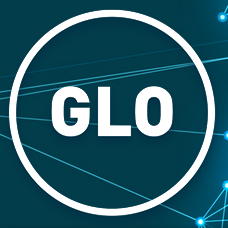 GLO Discussion Papers are research and policy papers of the GLO Network which are widely circulated to encourage discussion. Provided in cooperation with EconStor, a service of the ZBW – Leibniz Information Centre for Economics, GLO Discussion Papers are among others listed in RePEc (see IDEAS, EconPapers). Complete list of all GLO DPs – downloadable for free.
The Global Labor Organization (GLO) is an independent, non-partisan and non-governmental organization that functions as an international network and virtual platform to stimulate global research, debate and collaboration.
Ends;