The GLO Virtual Young Scholars Program (GLO VirtYS) 2020/2021 has started its activity.
In the spirit of the GLO Mission, the GLO VirtYS program's goal is to contribute to the development of the future generation of researchers, who are committed to the creation of policy-relevant research, are well equipped to work in collaboration with policy makers and other stakeholders, and adhere to the highest standards of academic integrity. This goal is achieved through the process of working on a specific research paper within the duration of the program, which is 9 months, and interact with the GLO VirtYS cohort and advisors.
Under the leadership of GLO VirtYS Program Director Olena Nizalova, the participants have virtually met with GLO officials and advisors on November 12 for a warm welcome and first interactions. GLO President Klaus F. Zimmermann and GLO Director Matloob Piracha made introductory remarks. GLO VirtYS Program Assistant Yannis Galanakis reported from his experience as a member of the GLO VirtYS 2010/2020 cohort.
The following program participants have been appointed GLO Affiliate:
Shweta Bahl, Muchin Isabel Bazan Ruiz, Jie Chen, Femke Cnossen, María Celeste Gómez, Jun Hyung Kim, Odmaa Narantungalag, and Soumya Pal.
GLO VirtYS Advisors are: Almas Heshmati, Francesco Pastore, Matloob Piracha, Eva Sierminska, Kompal Sinha, and Jan van Ours.
Snapshot from the first meeting: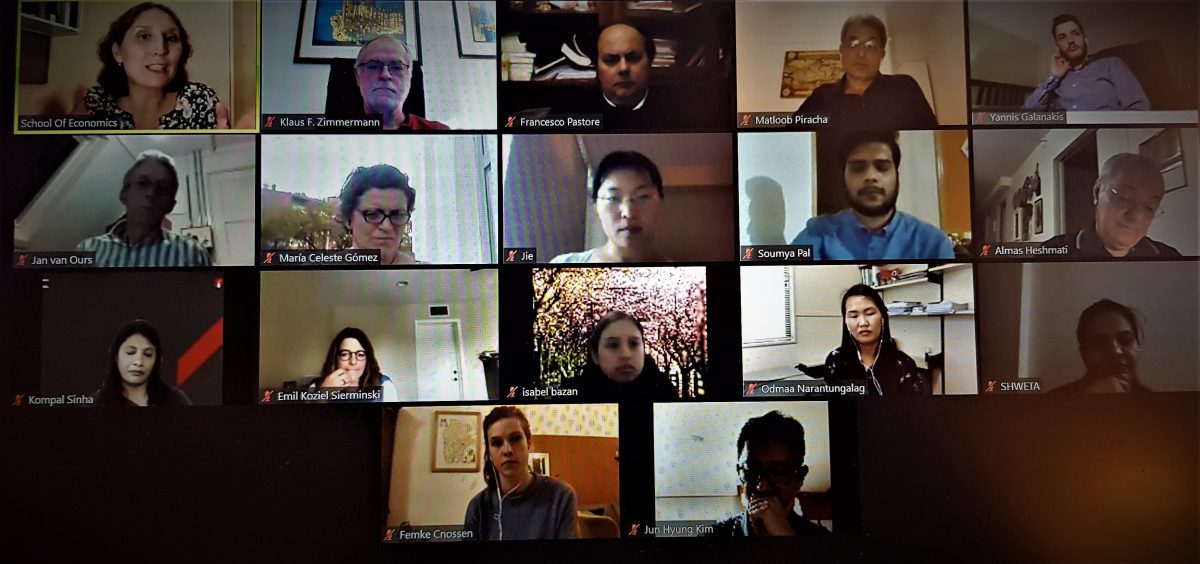 Ends;