The new GLO Discussion Paper shows that it matters and how.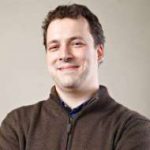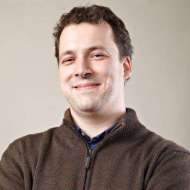 GLO Discussion Paper No. 1299, 2023
Pathways to Better Health? Assessing the Impact of Ethiopian Community-Based Health Insurance on Children Health Outcomes – Download PDF
by Anteneh, Zecharias & Celidoni, Martina & Rocco, Lorenzo
GLO Fellow Lorenzo Rocco
Author Abstract: Publicly financed Community Based-Health Insurance (CBHI) schemes are typically implemented in developing countries to foster healthcare utilization and improve health outcomes among low-income households. Using the Demographic and Health Survey from 2005 to 2016, we estimate the effects of the Ethiopian CBHI on children's health. Difference-in-differences estimates show that CBHI reduced mortality and the probability of being underweight among children under five. We also find that CBHI significantly reduces wasting, a measure of short-term nutritional deficiency or health conditions, but not stunting, known to be an indicator of long-term chronic malnutrition. Potential mechanisms underlying our results are improved maternal health, access to health care, nutrition and a reduced risk of poverty.
Journal of Population Economics (JOPE)
JOPE has CiteScore 9.2 (2022, LINK) & Impact Factor 6.1 (2022)

JUST PUBLISHED
Vol. 36, Issue 3, July 2023: 26 articles on: Aspirations and preferences; Environment, Weather, Climate; Family; Fertility; Historical demography; Ageing, pensions, social security; Migration
https://link.springer.com/journal/148/volumes-and-issues/36-3

CALL FOR PAPERS
JOPE invites paper submissions for the following collections:
– Abortions
– Covid-19 and diseases
– Lifecycle fertility models
– Sexual and domestic violence
– Sexuality including LGBT issues
– Statistics & measurement of population economics
For more details and for examples of already published papers in these collections see:
https://glabor.org/collections-journal-of-population-economics-invites-paper-submissions-in-six-research-areas/
https://link.springer.com/journal/148/collections
JOPE Collections are a set of published papers on issues of significant relevance for the journal. Authors are continuously invited to submit their related work for evaluation stating their specific interest to contribute in the submission cover letter. JOPE Editors will treat those submissions with particular interest and speedy handling. Articles will be immediately published after final acceptance.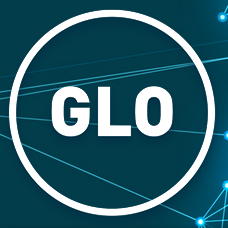 GLO Discussion Papers are research and policy papers of the GLO Network which are widely circulated to encourage discussion. Provided in cooperation with EconStor, a service of the ZBW – Leibniz Information Centre for Economics, GLO Discussion Papers are among others listed in RePEc (see IDEAS, EconPapers). Complete list of all GLO DPs – downloadable for free.
The Global Labor Organization (GLO) is an independent, non-partisan and non-governmental organization that functions as an international network and virtual platform to stimulate global research, debate and collaboration.
Ends;