The third edition of the Australian Gender Economics Workshop (AGEW) will take place in Brisbane at the Queensland University of Technology on 5-7 February 2020.
The aim of AGEW is to foster a community of economic researchers who can collectively contribute to the evidence base needed to guide the pursuit of more gender equitable outcomes in society.
Submissions of both applied and theoretical work on any topic of gender economics are invited.
Victor Lavy and GLO Fellows Shoshana Grossbard & Gigi Foster are the keynote speakers.
GLO Fellows Tina Rampino (Chair) & Rigissa Megalokonomou are among the members of the AGEW2020 Organizing Committee.
Full papers or extended abstracts (min. 1500 words)

Submission deadline is 18 September 2019!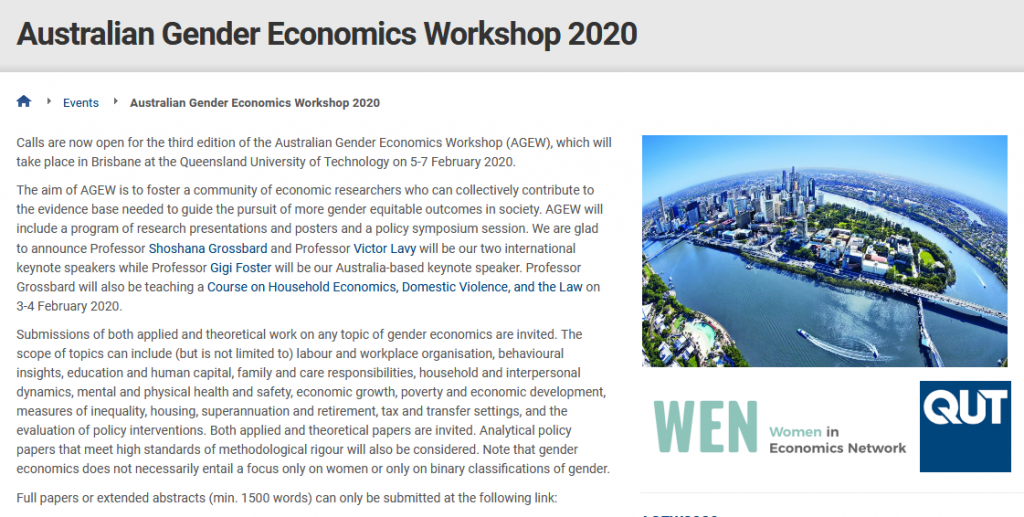 Ends;