A new GLO Discussion Paper studies for Albanian migration how transnational life becomes a family project.
GLO Discussion Paper No. 1139, 2022

The (big) Role of Family Constellations in Return Migration and Transnationalism – Download PDF
by Kopliku Dema, Bresena & Drishti, Elvisa
GLO Affiliate Elvisa Drishti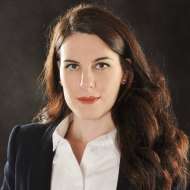 Author Abstract: Purpose: The Albanian migration has always reflected a family character, be that before 1945 when Albania was not yet completely isolated, as well as after 1990 when borders were reopened. This feature characterized all types of movement, internal or international, permanent or seasonal migration, return migration or transnational movements, and remigration. The role of the family has been very important in making decisions regarding migration and answering questions from why to how to migrate, from when to where, whom to ask for help or how to invest remittances. Design/methodology/approach: Based on the case study of a rural area in Northern Albania, The Administrative Unit of Dajç, this article explores in detail the roles of family and kinship on decisions regarding return migration, the re-adjustment process, remigration or transnational life. Findings: By exploring the role of the family context in remigration and vice-versa the article reflects that the family biography – including the lifestyle, plans for the future or expectations – has changed due to previous migration experiences or challenges and difficulties when returning to the home country. Originality/value: It demonstrates how individual decisions to migrate or to 'return home' are negotiated and supported within families making transnational life a family project. The article adopts a new approach in the Albanian Migration Studies which may be implied on broader areas for further research in the future.

Featured image: sandy-millar-unsplash
JUST PUBLISHED
Vol. 35, Issue 4, October 2022: Journal of Population Economics (JOPE): 15 articles
https://link.springer.com/journal/148/volumes-and-issues/35-4
Just released: CiteScore of JOPE moves up from 3.9 (2020) to 6.5 (2021)! LINK
Similar, its Impact Factor is now 4.7 (2021) after 2.8 (2020)! LINK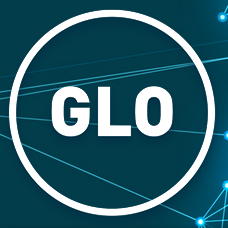 GLO Discussion Papers are research and policy papers of the GLO Network which are widely circulated to encourage discussion. Provided in cooperation with EconStor, a service of the ZBW – Leibniz Information Centre for Economics, GLO Discussion Papers are among others listed in RePEc (see IDEAS, EconPapers). Complete list of all GLO DPs – downloadable for free.
The Global Labor Organization (GLO) is an independent, non-partisan and non-governmental organization that functions as an international network and virtual platform to stimulate global research, debate and collaboration.
Ends;