A new GLO Discussion Paper provides evidence of a strong and persistent regional polarization in the adoption and deployment of digital skills.
GLO Discussion Paper No. 1188, 2022
The diffusion of digital skills across EU regions: Structural drivers and polarization dynamics – Download PDF
by Caravella, Serenella & Cirillo, Valeria & Crespi, Francesco & Guarascio, Dario & Menghini, Mirko
GLO Fellow Dario Guarascio
Author Abstract: The digital transformation is an important driver of long-run productivity growth and, as such, it has the potential to promote a more inclusive and sustainable growth. However, digital capabilities, crucial to develop and govern new digital technologies, are unevenly distributed across European regions increasing the risk of divergence and polarization. By taking advantage of a set of original indicators capturing the level of digital skills in the regional workforce, this work analyzes the factors shaping the process of digital skill accumulation in the EU over the period 2011-2018. Relying on transition probability matrices and dynamic random effects probit models, we provide evidence of a strong and persistent regional polarization in the adoption and deployment of digital skills. Further, we investigate whether European Funds (European Regional Development Fund, Cohesion Funds, and European Social Funds) are capable to shape the digitalization process and to favor regional convergence.
FORTHCOMING:
Vol. 36, Issue 1, January 2023: Meet the authors of 16 articles of this issue on December 1, 2022 during the GLO Global Conference 2022.

PUBLISHED
Vol. 35, Issue 4, October 2022: Journal of Population Economics (JOPE): 15 articles https://link.springer.com/journal/148/volumes-and-issues/35-4
CiteScore of JOPE moves up from 3.9 (2020) to 6.5 (2021). LINK
Similar, its Impact Factor is now 4.7 (2021) after 2.8 (2020)! LINK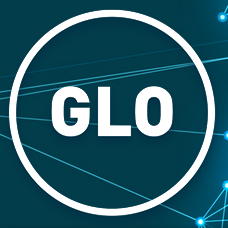 GLO Discussion Papers are research and policy papers of the GLO Network which are widely circulated to encourage discussion. Provided in cooperation with EconStor, a service of the ZBW – Leibniz Information Centre for Economics, GLO Discussion Papers are among others listed in RePEc (see IDEAS, EconPapers). Complete list of all GLO DPs – downloadable for free.
The Global Labor Organization (GLO) is an independent, non-partisan and non-governmental organization that functions as an international network and virtual platform to stimulate global research, debate and collaboration.
Ends;