A new GLO Discussion Paper suggests that COVID-19 made employers and employees more aware of the productivity gains arising from the digital revolution. 
GLO Discussion Paper No. 1087, 2022
The new industrial revolution: The optimal choice for flexible work companies – Download PDF
by Becchetti, Leonardo & Salustri, Francesco & Solferino, Nazaria
GLO Fellows Leonardo Becchetti & Francesco Salustri
Author Abstract: The forced remote working relationships experienced during the COVID-19 pandemics made employers and employees more aware of the productivity gains arising from the digital revolution. To investigate the characteristics of such gains, we model firms' production allowing companies to choose among three types of (face-to-face in presence, remote synchronous, and remote asynchronous) employees relationships. The introduction of remote interactions allows us to outline five features affecting workers productivity such as i) mobility reduction, ii) frequency of interactions, iii) optimal time/place, iv) work-life balance, and v) relationship decay effects. We calculate the optimal share of the three types of relationships that maximise corporate profits conditional to reasonable parametric assumptions on the five effects under perfect and asymmetric information. We as well assess the potential productivity growth of companies that use only faceto- face interactions when allowing also remote interactions. We finally discuss existing private business contracts that introduced hybrid combinations of in-person and remote work activities for their employees, that are aligned with our theoretical findings and call for new industrial and environmental policies at national and supranational level.

Featured image: kelly-sikkema-S47XBGwRZkc-unsplash
JUST PUBLISHED
Vol. 35, Issue 3, July 2022: Journal of Population Economics: 15 articles
https://link.springer.com/journal/148/volumes-and-issues/35-3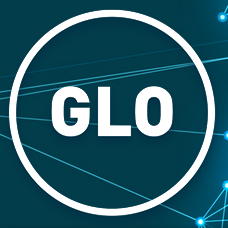 GLO Discussion Papers are research and policy papers of the GLO Network which are widely circulated to encourage discussion. Provided in cooperation with EconStor, a service of the ZBW – Leibniz Information Centre for Economics, GLO Discussion Papers are among others listed in RePEc (see IDEAS, EconPapers). Complete list of all GLO DPs – downloadable for free.
The Global Labor Organization (GLO) is an independent, non-partisan and non-governmental organization that functions as an international network and virtual platform to stimulate global research, debate and collaboration.
Ends;