The new GLO Discussion Paper finds that mental health morbidity causally leads to addictive behaviors.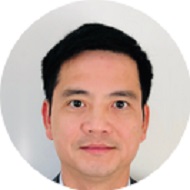 GLO Discussion Paper No. 1316, 2023
The causal impact of mental health on tobacco and alcohol consumption: An instrumental variables approach – Download PDF
by Mitrou, Francis & Nguyen, Ha Trong & Le, Huong Thu & Zubrick, Stephen R.
GLO Fellows Ha Nguyen & Huong Le
Author Abstract: The reciprocal relationship between psychiatric and substance use disorders is well-known, yet it remains largely unknown whether mental health morbidity causally leads to addictive behaviours. This paper utilises a fixed effects instrumental variables model, which is identified by time-varying sources of plausibly exogenous variations in mental health, and a nationally representative panel dataset from Australia to present robust evidence on the causal impact of mental distress on cigarette smoking and alcohol drinking behaviours. We find that mental distress significantly increases the prevalence and intensity of either cigarette or alcohol consumption. Further analysis reveals that mental distress also substantially increases household monetary expenditures on either tobacco or alcohol. The impact is greater for lower educated individuals or children of smokers, and is slightly higher for males. Our findings highlight the importance of mental health screening and treatment programs, especially among lower educated individuals or children of smokers, to assist in the prevention of addictive activities.

Featured image: pawel-czerwinski-on-unsplash
Journal of Population Economics (JOPE)
JOPE (2022): CiteScore 9.2 (LINK) & Impact Factor 6.1; 524 K Downloads

JUST PUBLISHED
ONLINE FIRST: 32 articles forthcoming in Volume 36, Issue 4, 2023. Covered issues: Historical demography; fertility and marriage; migration and refugee issues; health, vaccinations, risky behaviors; education; retirement; gender issues and preferences

CALL FOR PAPERS
JOPE invites paper submissions for the following collections:
– Abortions
– Covid-19 and diseases
– Lifecycle fertility models
– Sexual and domestic violence
– Sexuality including LGBT issues
– Statistics & measurement of population economics
For more details and for examples of already published papers in these collections see: 
https://glabor.org/collections-journal-of-population-economics-invites-paper-submissions-in-six-research-areas/
https://link.springer.com/journal/148/collections
JOPE Collections are a set of published papers on issues of significant relevance for the journal. Authors are continuously invited to submit their related work for evaluation stating their specific interest to contribute in the submission cover letter. JOPE Editors will treat those submissions with particular interest and speedy handling. Articles will be immediately published after final acceptance.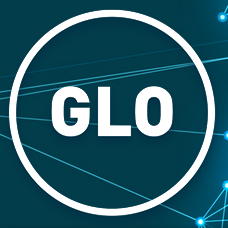 GLO Discussion Papers are research and policy papers of the GLO Network which are widely circulated to encourage discussion. Provided in cooperation with EconStor, a service of the ZBW – Leibniz Information Centre for Economics, GLO Discussion Papers are among others listed in RePEc (see IDEAS, EconPapers). Complete list of all GLO DPs – downloadable for free.
The Global Labor Organization (GLO) is an independent, non-partisan and non-governmental organization that functions as an international network and virtual platform to stimulate global research, debate and collaboration.
Ends;