The Lofoten International Symposium on Inequality and Taxation (LISIT) will take place at the Scandic Svolvær hotel, in the attractive Lofoten islands, Norway, on Tuesday 27th and Wednesday 28th June 2023. The symposium will focus on the intertwined fields of economic inequality and taxation.
The symposium is jointly organized by the Norwegian University of Science and Technology (NTNU), Roma Tre University, University College London CCSEE, and it is funded by the Research Council of Norway, with additional financial support provided by the Department of Law at the University of Roma Tre. GLO Fellow and GLO Country Lead Norway Roberto Iacono is involved in the organization of the event.
We invite submissions from interested researchers on any topic within the area of inequality and taxation. The deadline for submission (full papers, or extended abstract no shorter than 2 pages) is 23:59 CET on Thursday, 15th December 2022. Submissions must be done electronically using the following email: lisit2023@isa.ntnu.no.
Authors of submitted papers will be notified on the 1st February 2023. There will be no fees for presenters, and the symposium will cover 2 nights at Scandic Svolvær, lunch and coffee breaks, as well as the conference dinner on June 27th. However, presenters will be required to arrange and cover their own travel.
Featured image: Taxes-the-new-york-public-library-unsplash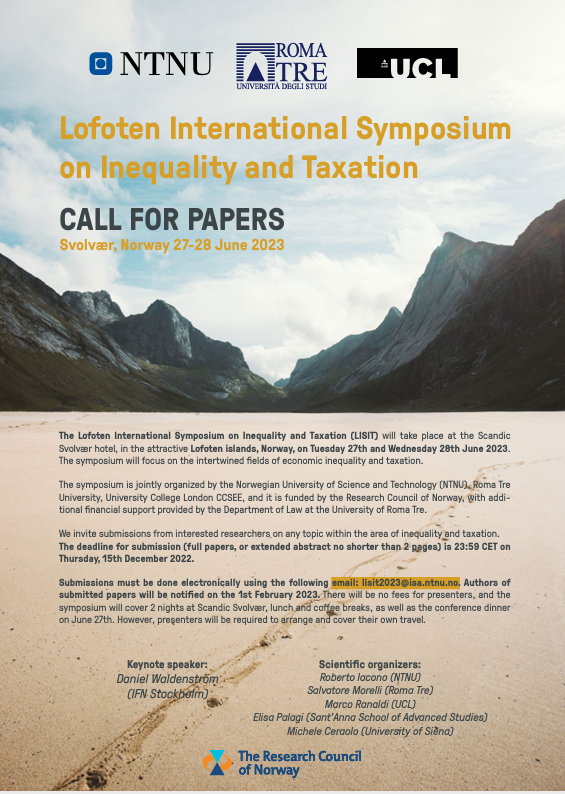 Ends;