A new GLO Discussion Paper finds that state control over social policy remained very strong and shaped the dynamics of industrial relations.
GLO Discussion Paper No. 1199, 2022
Industrial Relations and Unemployment Benefit Schemes in the Visegrad Countries during the COVID-19 Pandemic – Download PDF
by Lukáčová, Katarína & Kováčová, Lucia & Kahanec, Martin
GLO Fellow Martin Kahanec
Author Abstract: The COVID-19 pandemic and the ensuing economic and technological adjustment increased the risk of unemployment, underemployment and skills mismatch across Europe. These increased risks highlighted the importance of national unemployment benefit schemes for income security. This article examines the role of industrial relations in shaping unemployment benefit regimes in the Visegrad countries during the COVID-19 pandemic. We adopted an actor-oriented approach based on desk research and 12 semi-structured interviews with the representatives of trade unions and employers in all the Visegrad countries. Our research showed that the capacities of the trade unions and employers' associations to shape the unemployment benefit regimes were rather limited. State control over social policy remained very strong and shaped the dynamics of industrial relations, without inclusive involvement of social partners. National governments sought to implement measures to protect employment (mainly wage subsidies), rather than to reform existing unemployment support regimes.

Featured image: Adli-Wahid-on-Unsplash
PUBLISHED
Vol. 36, Issue 1, January 2023: Journal of Population Economics (JOPE) 16 articles. https://link.springer.com/journal/148/volumes-and-issues/36-1
Watch the videos of article presentations on December 1, 2022 during the GLO Global Conference 2022.

JOPE has CiteScore 6.5 (2021, LINK) & Impact Factor 4.7 (2021, LINK)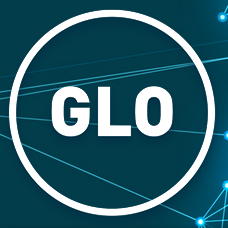 GLO Discussion Papers are research and policy papers of the GLO Network which are widely circulated to encourage discussion. Provided in cooperation with EconStor, a service of the ZBW – Leibniz Information Centre for Economics, GLO Discussion Papers are among others listed in RePEc (see IDEAS, EconPapers). Complete list of all GLO DPs – downloadable for free.
The Global Labor Organization (GLO) is an independent, non-partisan and non-governmental organization that functions as an international network and virtual platform to stimulate global research, debate and collaboration.
Ends;