A new GLO Discussion Paper suggests that designing less restrictive policies may help mitigate immigrant-native labor market hierarchies.
GLO Discussion Paper No. 1198, 2022
The Impact of Immigration and Integration Policies On Immigrant-Native Labor Market Hierarchies – Download PDF
by Guzi, Martin & Kahanec, Martin & Mýtna Kureková, Lucia
GLO Fellows Martin Guzi & Martin Kahanec
Author Abstract: Across European Union (EU) labor markets, immigrant and native populations exhibit disparate labor market outcomes, signifying widespread labor market hierarchies. While significant resources have been invested in migration and integration policies, it remains unclear whether these contribute to or mitigate labor market hierarchies between natives and immigrants. Using a longitudinal model based on individual-level EU LFS and country-level DEMIG POLICY and POLMIG databases, we explore variation in changes of immigration and integration policies across Western EU member states to study how they are associated with labor market hierarchies in terms of unemployment and employment quality gaps between immigrant and native populations. Our findings imply that designing less restrictive policies may help mitigate immigrant-native labor market hierarchies by reducing existing labor market disadvantages of immigrants and making the most of their potential.

Featured image: joshua-hoehne-on-unsplash
PUBLISHED
Vol. 36, Issue 1, January 2023: Journal of Population Economics (JOPE) 16 articles. https://link.springer.com/journal/148/volumes-and-issues/36-1
Watch the videos of article presentations on December 1, 2022 during the GLO Global Conference 2022.

JOPE has CiteScore 6.5 (2021, LINK) & Impact Factor 4.7 (2021, LINK)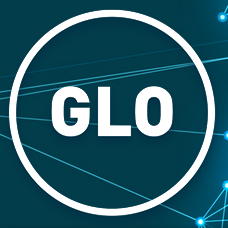 GLO Discussion Papers are research and policy papers of the GLO Network which are widely circulated to encourage discussion. Provided in cooperation with EconStor, a service of the ZBW – Leibniz Information Centre for Economics, GLO Discussion Papers are among others listed in RePEc (see IDEAS, EconPapers). Complete list of all GLO DPs – downloadable for free.
The Global Labor Organization (GLO) is an independent, non-partisan and non-governmental organization that functions as an international network and virtual platform to stimulate global research, debate and collaboration.
Ends;