A new GLO Discussion Paper reviews the literature to find that Covid-19 may endanger progress in gender equality but has also contributed to increased awareness around the globe of the importance of caring labor and care workers.
GLO Discussion Paper No. 1012, 2022
COVID-19, Gender and Labour – Download PDF
by Corsi, Marcella & Ilkkaracan, Ipek
GLO Fellow Marcella Corsi
Author Abstract: The Covid-19 pandemic has triggered simultaneously a global health crisis and a global economic crisis which have further deepened existing inequalities along several dimensions, including gender. Increasing gender inequalities in paid and unpaid work has been a primary outcome of the pandemic and the associated economic crisis. Given the disproportionate gender division of labor, women were foremost in bearing the brunt of the increased demands on unpaid care work under the lockdown conditions. At the same time, women were also overrepresented in informal employment and service sectors hard-hit by the pandemic resulting in more severe job loss for female workers overall. In many labor markets, women constituted the majority of so-called essential workers, who were protected from job loss yet exposed to increased health risks and prolonged work hours under distressed work conditions. The increasing demand for household production and the unpaid work burden contributed to weakening women's labor market attachment resulting in higher declines in female labor force participation than male. The increased prevalence of teleworking under the pandemic has the potential to provide improved work-life balance conditions, yet at the risk of widening the gender inequalities in the labor market. While these outcomes point to the threat that Covid-19 poses at rolling back the gains achieved in gender equality, the experiences under the pandemic conditions have also contributed to increased awareness around the Globe of the importance of caring labor and care workers, establishing a solid basis for advocacy of gender equal care policies.

Featured image: dainis-graveris-on-unsplash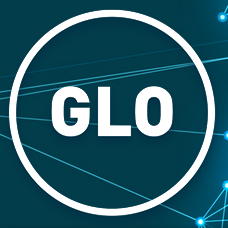 GLO Discussion Papers are research and policy papers of the GLO Network which are widely circulated to encourage discussion. Provided in cooperation with EconStor, a service of the ZBW – Leibniz Information Centre for Economics, GLO Discussion Papers are among others listed in RePEc (see IDEAS, EconPapers). Complete list of all GLO DPs – downloadable for free.
The Global Labor Organization (GLO) is an independent, non-partisan and non-governmental organization that functions as an international network and virtual platform to stimulate global research, debate and collaboration.
Ends;