The new GLO Discussion Paper shows that it matters and how.
GLO Discussion Paper No. 1297, 2023
Identity assimilation: Impact of conflict and partition on the giving behaviors of refugees and natives in West Bengal – Download PDF
by Bhattacharya, Nilanjan & Pakrashi, Debayan & Saha, Sarani & Wang, Liang C.
GLO Fellows Debayan Pakrashi & Sarani Saha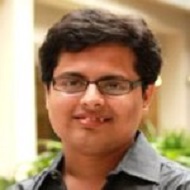 Author Abstract: In regions affected by conflicts, partition, and violence, how does past exposure to such incidences affect attitudes towards members of different social groups? Drawing on the theory of inequity aversion model, we infer that past exposure to conflict and violence can increase an individual's ability to empathize with the ingroup(s) and discriminate against the outgroup(s). We test this hypothesis by conducting a money-giving dictator game and a money-taking dictator game among 794 Hindu Bengali individuals from an Indian-native-born background and an East-Pakistan-refugee background residing in the state of West Bengal in India. Our objective is to study the dominant social identity and identity assimilation of individuals with multiple social affiliations. We find that participants from both native and refugee backgrounds show favoritism towards other Hindus in India by giving them money taken away from Muslims in India, Hindus in Bangladesh, and Muslims in Bangladesh. The favoritism towards other Hindus in India indicates that they are treated as the social ingroup, while the discrimination against the other groups indicates that they are treated as the social outgroups. Participants from refugee families discriminate against Muslims in India more than Hindus in Bangladesh, while participants from native families discriminate against Hindus in Bangladesh more than Muslims in India. The differential treatments across social groups suggest that the Hindu religious affiliation plays a more dominant role than the Indian nationality affiliation in the identity of refugees. Further, we find suggestive evidence of identity assimilation among individuals with a refugee background.

Featured image: chris-sabor-unsplash
Journal of Population Economics (JOPE)
JOPE has CiteScore 9.2 (2022, LINK) & Impact Factor 6.1 (2022)

JUST PUBLISHED
Vol. 36, Issue 3, July 2023: 26 articles on: Aspirations and preferences; Environment, Weather, Climate; Family; Fertility; Historical demography; Ageing, pensions, social security; Migration
https://link.springer.com/journal/148/volumes-and-issues/36-3

CALL FOR PAPERS
JOPE invites paper submissions for the following collections:
– Abortions
– Covid-19 and diseases
– Lifecycle fertility models
– Sexual and domestic violence
– Sexuality including LGBT issues
– Statistics & measurement of population economics
For more details and for examples of already published papers in these collections see:
https://glabor.org/collections-journal-of-population-economics-invites-paper-submissions-in-six-research-areas/
https://link.springer.com/journal/148/collections
JOPE Collections are a set of published papers on issues of significant relevance for the journal. Authors are continuously invited to submit their related work for evaluation stating their specific interest to contribute in the submission cover letter. JOPE Editors will treat those submissions with particular interest and speedy handling. Articles will be immediately published after final acceptance.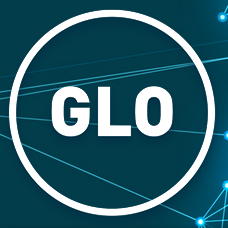 GLO Discussion Papers are research and policy papers of the GLO Network which are widely circulated to encourage discussion. Provided in cooperation with EconStor, a service of the ZBW – Leibniz Information Centre for Economics, GLO Discussion Papers are among others listed in RePEc (see IDEAS, EconPapers). Complete list of all GLO DPs – downloadable for free.
The Global Labor Organization (GLO) is an independent, non-partisan and non-governmental organization that functions as an international network and virtual platform to stimulate global research, debate and collaboration.
Ends;