The new GLO Discussion Paper finds that incumbent state-owned enterprises hinder the formation of new private-owned enterprises.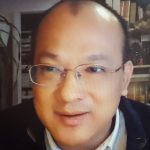 GLO Discussion Paper No. 1296, 2023
The Births of New Private-owned Enterprises in an Environment of State-owned Enterprises – Download PDF
by Zhao, Zhong & Zheng, Liang
Author Abstract: The impact of the incumbent state-owned enterprises (SOEs) on the births of new private-owned enterprises (POEs) in China is a central concern for the government and society. In this paper, we apply agglomeration theories to distinguish the linkages between SOEs and POEs. Using China's 2008 economic census, the 2007 Input-Output Table, and the 2005 population mini census, we measure the formation of new POEs at the city-industry level, and the agglomeration forces of distance proximity to inputs, outputs, labor, and technology. More explicitly, we measure the extent to which local SOEs provide relevant inputs, consume outputs, employ similar workers, and use similar technology. Our findings indicate that overall, incumbent SOEs hinder the formation of new POEs. For manufacturing, the entry of new POEs is significantly lower in places where more upstream SOEs are concentrated. For services, the entry of new POEs is significantly lower in places where more upstream and downstream SOEs are concentrated. However, the agglomeration effects from the incumbent POEs are either insignificant or significantly positive.
Journal of Population Economics (JOPE)
JOPE has CiteScore 9.2 (2022, LINK) & Impact Factor 6.1 (2022)

JUST PUBLISHED
Vol. 36, Issue 3, July 2023: 26 articles on: Aspirations and preferences; Environment, Weather, Climate; Family; Fertility; Historical demography; Ageing, pensions, social security; Migration
https://link.springer.com/journal/148/volumes-and-issues/36-3

CALL FOR PAPERS
JOPE invites paper submissions for the following collections:
– Abortions
– Covid-19 and diseases
– Lifecycle fertility models
– Sexual and domestic violence
– Sexuality including LGBT issues
– Statistics & measurement of population economics
For more details and for examples of already published papers in these collections see:
https://glabor.org/collections-journal-of-population-economics-invites-paper-submissions-in-six-research-areas/
https://link.springer.com/journal/148/collections
JOPE Collections are a set of published papers on issues of significant relevance for the journal. Authors are continuously invited to submit their related work for evaluation stating their specific interest to contribute in the submission cover letter. JOPE Editors will treat those submissions with particular interest and speedy handling. Articles will be immediately published after final acceptance.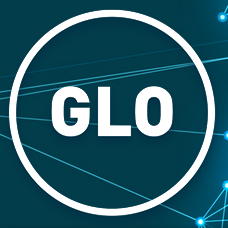 GLO Discussion Papers are research and policy papers of the GLO Network which are widely circulated to encourage discussion. Provided in cooperation with EconStor, a service of the ZBW – Leibniz Information Centre for Economics, GLO Discussion Papers are among others listed in RePEc (see IDEAS, EconPapers). Complete list of all GLO DPs – downloadable for free.
The Global Labor Organization (GLO) is an independent, non-partisan and non-governmental organization that functions as an international network and virtual platform to stimulate global research, debate and collaboration.
Ends;