A new GLO Discussion Paper finds lower levels of job satisfaction in larger firms in the United Kingdom.
GLO Discussion Paper No. 1125, 2022
Job Satisfaction, Structure of Working Environment and Firm Size – Download PDF
by Tansel, Aysit
GLO Fellow Aysit Tansel
Author Abstract: Employees' wellbeing is important to the firms. Analysis of job satisfaction may give insight into various aspect of labor market behavior, such as worker productivity, absenteeism and job turn over. Little empirical work has been done on the relationship between structure of working environment and job satisfaction. This paper investigates the relationship between working environment, firm size and worker job satisfaction. We use a unique data of 28,240 British employees, Workplace Employee Relations Survey. In this data set the employee questionnaire is matched with the employer questionnaire. Four measures of job satisfaction considered are satisfaction with influence over job, satisfaction with amount of pay, satisfaction with sense of achievement and satisfaction with respect from supervisors. They are all negatively related to the firm size implying lower levels of job satisfaction in larger firms. The firm size in return is negatively related to the degree of flexibility in the working environment. The small firms have more flexible work environments. This is the first study that explore the effect of work amenities. We further find that, contrary to the previous results lower levels of job satisfaction in larger firms can not necessarily be attributed to the inflexibility in their structure of working environment.

Featured image: Elijah-Hail-on-Unsplash
JUST PUBLISHED
Vol. 35, Issue 4, October 2022: Journal of Population Economics (JOPE): 15 articles
https://link.springer.com/journal/148/volumes-and-issues/35-4
Just released: CiteScore of JOPE moves up from 3.9 (2020) to 6.5 (2021)! LINK
Similar, its Impact Factor is now 4.7 (2021) after 2.8 (2020)! LINK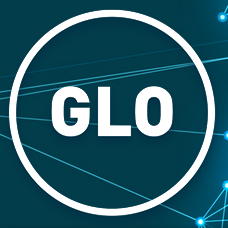 GLO Discussion Papers are research and policy papers of the GLO Network which are widely circulated to encourage discussion. Provided in cooperation with EconStor, a service of the ZBW – Leibniz Information Centre for Economics, GLO Discussion Papers are among others listed in RePEc (see IDEAS, EconPapers). Complete list of all GLO DPs – downloadable for free.
The Global Labor Organization (GLO) is an independent, non-partisan and non-governmental organization that functions as an international network and virtual platform to stimulate global research, debate and collaboration.
Ends;