A new GLO Discussion Paper finds that the same collective emotions are evoked following similar patterns over time regardless of whether it is a health or a war shock. 
GLO Discussion Paper No. 1210, 2022
Collective emotions and macro-level shocks: COVID-19 vs the Ukrainian war – Download PDF
by Rossouw, Stephanié & Greyling, Talita
GLO Fellows Stephanie Rossouw and Talita Greyling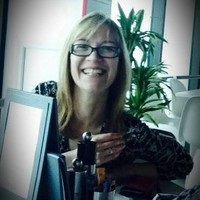 Author Abstract: We know that when collective emotions are prolonged, it leads not only to action (which could be negative) but also to the formation of identity, culture, or an emotional climate. Therefore, policymakers must understand how collective emotions react to macro-level shocks to mitigate potentially violent and destructive outcomes. Given the above, our paper's main aim is to determine the effect of macro-level shocks on collective emotions and the various stages they follow. To this end, we analyse the temporal evolution of different emotions from pre to post two different types of macro-level shocks; lockdown, a government-implemented regulation brought on by COVID-19 and the invasion of Ukraine. A secondary aim is to use narrative analysis to understand the public perceptions and concerns that lead to the observed emotional changes. To achieve these aims, we use a unique time series dataset derived from extracting tweets in real-time, filtering on specific keywords related to lockdowns (COVID-19) and the Ukrainian war for ten countries. Applying Natural Language Processing, we obtain these tweets underlying emotion scores and derive daily time series data per emotion. We compare the different emotional time series data to a counterfactual to derive changes from the norm. Additionally, we use topic modelling to explain the emotional changes. We find that the same collective emotions are evoked following similar patterns over time regardless of whether it is a health or a war shock. Specifically, we find fear is the predominant emotion before the shocks, and anger leads the emotions after the shocks, followed by sadness and fear.

Featured image: Stijn-Swinnen-unsplash
PUBLISHED
Vol. 36, Issue 1, January 2023: Journal of Population Economics (JOPE) 16 articles. https://link.springer.com/journal/148/volumes-and-issues/36-1
Watch the videos of article presentations on December 1, 2022 during the GLO Global Conference 2022.

JOPE has CiteScore 6.5 (2021, LINK) & Impact Factor 4.7 (2021, LINK)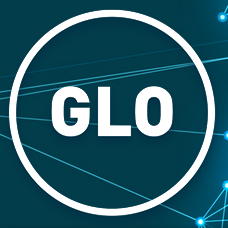 GLO Discussion Papers are research and policy papers of the GLO Network which are widely circulated to encourage discussion. Provided in cooperation with EconStor, a service of the ZBW – Leibniz Information Centre for Economics, GLO Discussion Papers are among others listed in RePEc (see IDEAS, EconPapers). Complete list of all GLO DPs – downloadable for free.
The Global Labor Organization (GLO) is an independent, non-partisan and non-governmental organization that functions as an international network and virtual platform to stimulate global research, debate and collaboration.
Ends;