A new GLO Discussion Paper finds regional gaps in equity and efficiency of dementia care and management for dementia patients.
GLO Discussion Paper No. 1193, 2022
Geographic Variation in Inpatient Care Utilization, Outcomes and Costs for Dementia Patients in China – Download PDF
by Lin, Zhuoer & Ba, Fang & Allore, Heather & Liu, Gordon G. & Chen, Xi
GLO Fellow Xi Chen
Author Abstract: Dementia leads public health issue worldwide. China has the largest population of adults living with dementia in the world, imposing increasing burdens on the public health and healthcare systems. Despite improved access to health services, inadequate and uneven dementia management remains common. We document the provincial-level geographic patterns in healthcare utilization, outcomes, and costs for patients hospitalized for dementia in China. Regional patterns demonstrate gaps in equity and efficiency of dementia care and management for dementia patients. Health policy and practices should consider geographic disparities in disease burden and healthcare provision to promote equitable allocation of resources for dementia care throughout China.
FORTHCOMING:
Vol. 36, Issue 1, January 2023: Meet the authors of all 16 articles of this issue online on December 1, 2022 during the GLO Global Conference 2022.

PUBLISHED
Vol. 35, Issue 4, October 2022: Journal of Population Economics (JOPE): 15 articles https://link.springer.com/journal/148/volumes-and-issues/35-4
CiteScore of JOPE moves up from 3.9 (2020) to 6.5 (2021). LINK
Similar, its Impact Factor is now 4.7 (2021) after 2.8 (2020)! LINK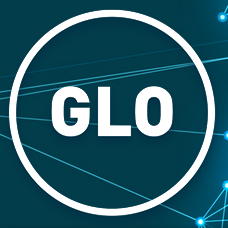 GLO Discussion Papers are research and policy papers of the GLO Network which are widely circulated to encourage discussion. Provided in cooperation with EconStor, a service of the ZBW – Leibniz Information Centre for Economics, GLO Discussion Papers are among others listed in RePEc (see IDEAS, EconPapers). Complete list of all GLO DPs – downloadable for free.
The Global Labor Organization (GLO) is an independent, non-partisan and non-governmental organization that functions as an international network and virtual platform to stimulate global research, debate and collaboration.
Ends;