A new GLO Discussion Paper finds that Covid-19 and the Russian war against Ukraine both had negative effects on Gross National Happiness across the world.
GLO Discussion Paper No. 1129, 2022
Re-examining adaptation theory using Big Data: Reactions to external shocks – Download PDF
by Greyling, Talita & Rossouw, Stephanié
GLO Fellows Talita Greyling and Stephanie Rossouw
Author Abstract: During the global response to COVID-19, the analogy of fighting a war was often used. In 2022, the world faced a different war altogether, an unprovoked Russian invasion of Ukraine. Since 2020 the world has faced these unprecedented shocks. Although we realise these events' health and economic effects, more can be known about the happiness effects on the people in a country and how it differs between a health and a war shock. Additionally, we need to investigate if these external shocks do affect wellbeing, how they differ from one another, and how long it takes happiness to adapt to these shocks. Therefore, this paper aims to compare these two external shocks for ten countries spanning the Northern and Southern hemispheres to investigate the effect on happiness. By investigating the aforementioned, we also re-examine the adaptation theory and see whether it holds at the country level. We use a unique dataset derived from tweets extracted in real-time per country. We derive each tweet's underlying sentiment by applying Natural Language Processing (machine learning). Using the sentiment score, we apply algorithms to construct daily time-series data to measure happiness (Gross National Happiness (GNH)). Our Twitter dataset is combined with data from Oxford's COVID-19 Government Response Tracker. We find that in both instances, the external shocks caused a decrease in GNH. Considering both types of shocks, the adaptation to previous happiness levels occurred within weeks. Understanding the effects of external shocks on happiness is essential for policymakers as effects on happiness have a spillover effect on other variables such as production, safety and trust. Furthermore, the additional macro-level results on the adaptation theory contribute to previously unexplored fields of study.

Featured image: Elijah-Hail-on-Unsplash
JUST PUBLISHED
Vol. 35, Issue 4, October 2022: Journal of Population Economics (JOPE): 15 articles
https://link.springer.com/journal/148/volumes-and-issues/35-4
Just released: CiteScore of JOPE moves up from 3.9 (2020) to 6.5 (2021)! LINK
Similar, its Impact Factor is now 4.7 (2021) after 2.8 (2020)! LINK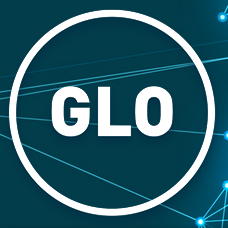 GLO Discussion Papers are research and policy papers of the GLO Network which are widely circulated to encourage discussion. Provided in cooperation with EconStor, a service of the ZBW – Leibniz Information Centre for Economics, GLO Discussion Papers are among others listed in RePEc (see IDEAS, EconPapers). Complete list of all GLO DPs – downloadable for free.
The Global Labor Organization (GLO) is an independent, non-partisan and non-governmental organization that functions as an international network and virtual platform to stimulate global research, debate and collaboration.
Ends;