A new GLO Discussion Paper finds that selective Honors programs can accelerate skill acquisition for high-achieving students at public universities.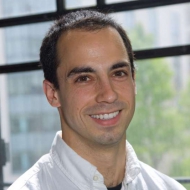 GLO Discussion Paper No. 1112, 2022
Excellence for all? University honors programs and human capital formation – Download PDF
by Pugatch, Todd & Thompson, Paul
GLO Fellow Todd Pugatch
Author Abstract: Can public university honors programs deliver the benefits of selective undergraduate education within otherwise nonselective institutions? We evaluate the impact of admission to the Honors College at Oregon State University, a large nonselective public university. Admission to the Honors College depends heavily on a numerical application score. Nonlinearities in admis- sions probabilities as a function of this score allow us to compare applicants with similar scores, but different admissions outcomes, via a fuzzy regression kink design. The first stage is strong, with takeup of Honors College programming closely following nonlinearities in admissions prob- abilities. To estimate the causal effect of Honors College admission on human capital formation, we use these nonlinearities in the admissions function as instruments, combined with course- section fixed effects to account for strategic course selection. Honors College admission increases course grades by 0.10 grade points on the 0-4 scale, or 0.14 standard deviations. Effects are concentrated at the top of the course grade distribution. Previous exposure to Honors sections of courses in the same subject is a leading potential channel for increased grades. However, course grades of first-generation students decrease in response to Honors admission, driven by low performance in natural science courses. Results suggest that selective Honors programs can accelerate skill acquisition for high-achieving students at public universities, but not all students benefit from Honors admission.

Featured image: j-zamora-on-Unsplash
JUST PUBLISHED
Vol. 35, Issue 3, July 2022: Journal of Population Economics (JOPE): 15 articles
https://link.springer.com/journal/148/volumes-and-issues/35-3
Just released: CiteScore of JOPE moves up from 3.9 (2020) to 6.5 (2021)! LINK
Similar, its Impact Factor is now 4.7 (2021) after 2.8 (2020)! LINK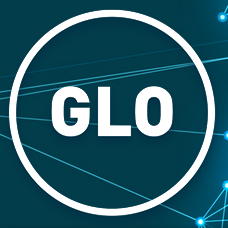 GLO Discussion Papers are research and policy papers of the GLO Network which are widely circulated to encourage discussion. Provided in cooperation with EconStor, a service of the ZBW – Leibniz Information Centre for Economics, GLO Discussion Papers are among others listed in RePEc (see IDEAS, EconPapers). Complete list of all GLO DPs – downloadable for free.
The Global Labor Organization (GLO) is an independent, non-partisan and non-governmental organization that functions as an international network and virtual platform to stimulate global research, debate and collaboration.
Ends;