A new GLO Discussion Paper finds for the UK patterns that may well be in-line with prejudices against racial minority groups and stereotypical sexist beliefs.
GLO Discussion Paper No. 1170, 2022
A Field Study of Age Discrimination in the Workplace: The Importance of Gender and Race. Pay the Gap – Download PDF
by Drydakis, Nick & Paraskevopoulou, Anna & Bozani, Vasiliki
GLO Fellows Nick Drydakis & Anna Paraskevopoulou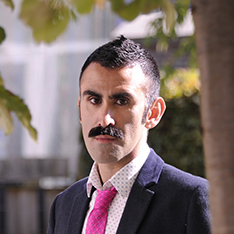 Author Abstract: The study examines whether age intersects with gender and race during the initial stage of the hiring process and affects access to vacancies outcomes and wage sorting. In order to answer the research question the study collects data from four simultaneous field experiments in England. The study compares the labour market outcomes of younger White British men with those of older White British men and women, and with those of older Black British men and women. The study concentrates on low-skilled vacancies in hospitality and sales in the private sector. The results of this study indicate that older White British men and women, as well as older Black British men and women, experience occupational access constraints and are sorted into lower-paid jobs than younger White British men. The level of age discrimination is found to be higher for Black British men and women. In addition, Black British women experience the highest level of age discrimination. These patterns may well be in-line with prejudices against racial minority groups and stereotypical sexist beliefs that the physical strengths and job performance of women decline earlier than they do for men. This research presents for the first-time comparisons of access to vacancies and wage sorting between younger male racial majorities and older male racial majorities, older female racial majorities, older male racial minorities, and older female racial minorities. In addition, the driven mechanism of the assigned differences is explored. Because the study has attempted to minimise the negative employer stereotypes vis-à-vis older employees, with respect to their motivation, productivity, and health, such prejudices against older individuals may be considered Taste-based discrimination. If prejudices against older individuals are present, then anti-discrimination legislation may be the appropriate response, especially for racial minorities and women. Eliminating age discrimination in selection requires firms to adopt inclusive HR policies at the earliest stages of the recruitment process.
PUBLISHED
Vol. 35, Issue 4, October 2022: Journal of Population Economics (JOPE): 15 articles https://link.springer.com/journal/148/volumes-and-issues/35-4
CiteScore of JOPE moves up from 3.9 (2020) to 6.5 (2021). LINK
Similar, its Impact Factor is now 4.7 (2021) after 2.8 (2020)! LINK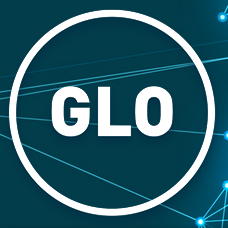 GLO Discussion Papers are research and policy papers of the GLO Network which are widely circulated to encourage discussion. Provided in cooperation with EconStor, a service of the ZBW – Leibniz Information Centre for Economics, GLO Discussion Papers are among others listed in RePEc (see IDEAS, EconPapers). Complete list of all GLO DPs – downloadable for free.
The Global Labor Organization (GLO) is an independent, non-partisan and non-governmental organization that functions as an international network and virtual platform to stimulate global research, debate and collaboration.
Ends;